5 classics that will never go out of style
The world of interior design is constantly evolving, but there are some timeliness classics that will never go out of style. Between Relic Furniture Gallery and Office Furniture Center, Rightsize is tuned into the particular pieces that are staples in the office furniture world.
Here is our list of 5 Must-Know Classic Furniture Pieces
Knoll Barcelona Lounge Chair
One of the most widely appreciated objects of design in history, and an icon of the modernist furniture movement, the Knoll Barcelona Chair is a tribute to the marriage of design and durability. They are ideal for an office entryway, waiting area, hallway, private office and more. They would even make a stylish addition to your home office. In fact, the Barcelona chair has been decorating the homes and offices of the affluent for decades.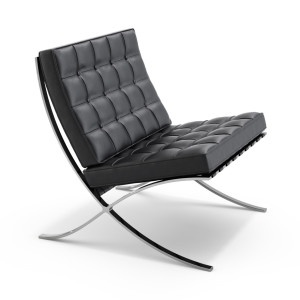 The Zographos Conference Table with a stainless steel alpha base and bullnose marble surface, is a stunning classic. Perfect for an upscale office or small conference room, this piece could even function as a fancy dining table. Launched in 1964, this award winning design has withstanded the test of time for its durability, practicality and style.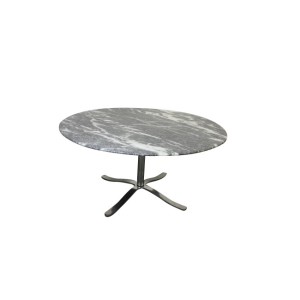 The distinctive shape of the Knoll Saarinen Chair has made it famous. Designed by Scandinavian designer Eero Saarinen, alongside Florence Knoll, this style has earned its place among the classics. These chairs are great for the home or the office, which is one of the signature elements of a vintage piece.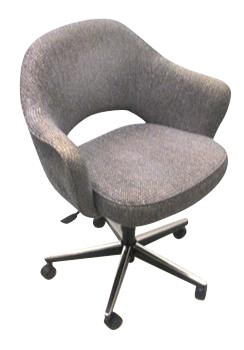 Herman Miller Eames Round Table
This beautiful design is simple and sophisticated. With an aluminum base and laminate surface, this easy configuration is great for a cafeteria, small conference room, or even a home dining set. The 3.5' surface makes it compact enough for a variety of uses, while also sleek enough to be considered high design.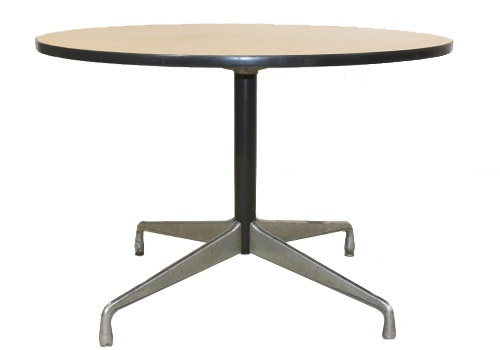 Eames Lounge Chair
This widely coveted and completely classic lounger was originally introduced in 1956—and has been in continuous production ever since. It's widely considered one of the most significant designs of the 20th century. Everything about this gorgeous piece boasts understated luxury, style and opulence. The Eames Lounge Chair is comfortable, practical and perfect for a home or office.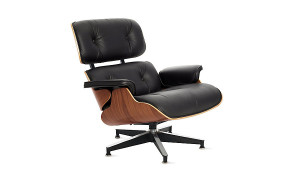 See something you like? Rightsize is here to help you furnish your office space. Please contact us and one of our designers will assist you.