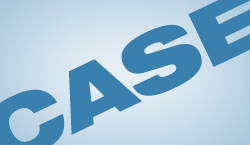 Rightsize Facility Performance is proud to be among the first group of companies to participate in World Business Chicago's Chicago Anchors for a Strong Economy (CASE) capacity building program.
CASE is a network of Chicago's leading "anchor" institutions – hospitals, universities, cultural institutions and corporations – committed to putting their purchasing power to work to accelerate growth. The capacity building program is designed to offer selected companies critical business consulting and training to successfully compete for anchor contracts.
"CASE aims to create economic opportunities for local suppliers by fostering strategic relationships that will impact our neighborhood businesses and large institutions," said WBC President & CEO Jeff Malehorn. "A key component of Mayor Rahm Emanuel's Plan for Economic Growth and Jobs is to promote strong, well-connected neighborhoods that enhance regional growth. WBC is helping facilitate this by connecting our anchor organizations with local businesses."
Rightsize was chosen as one of nearly twenty businesses out of 60 applicants to participate in the first capacity building group. Hosted by Rush University Medical Center, the companies represent a variety of industries and address a range of anchor procurement needs. Other businesses selected include: Amzo Zip Mailing Services, Inc., Anchor Staffing, Inc., BIOFOAM, Digby's Detective and Security Agency, Inc., Excel Screen Printing & Embroidery, Inc., Howard Medical Company, Intelligent Design & Construction Solutions, LLC, Metaphrasis Language & Cultural Solutions, LLC, National Office Works, Inc., Saigon Sisters, The Shred Authority, Stevenson Crane Service, Inc., Phoenix Business Solutions, LLC, The Quinlan Law Firm, LLC, and W.A. George Insurance Agency.
The first group of participating businesses were chosen based on criteria set by the CASE anchor institutions and World Business Chicago. The selection process aims to not only select businesses that meet the criteria, but also to create a group of businesses that is diverse in its industries and geographies.
World Business Chicago (WBC) leads Chicago's business retention, attraction and expansion efforts and raises the city's position as a premier global business destination. Chaired by Mayor Rahm Emanuel, WBC fosters private sector growth through the advancement of a business-friendly environment that attracts world class talent, and is responsible for the implementation of Chicago's Plan for Economic Growth and Jobs.