Hope Manor II opens to provide housing for veterans and their families
To start, we want to congratulate our client Volunteers of America on the grand opening of Hope Manor II, a permanent, campus-style housing development for veterans and their families. Many of us here at Rightsize have Veterans close to our heart, including our president Mason Awtry, who is the son of a 24-year military Veteran.
The launch of Hope Manor II, a sanctuary for veterans and their families, showcased a new initiative by the City of Chicago and Volunteers of America to take care of Chicago's veteran population. Hope Manor II will be home to more than 100 heroes, in a mix of single family townhomes and condos, all built around a park and play area.
Rightsize was proud to play a role in furnishing the Hope Manor II. "It was really touching to know I was part of making this happen," says Rightsize Account Manager Aryn Shaw. Shaw and her team furnished the staff offices and the collaborative furniture on the first floor.
From training rooms, conference rooms, work areas, reception, private offices and more, Rightsize put together the right combination of tables, chairs, desks and storage areas to bring the space to life. "We put so much thought into how each piece was going to function within the space," says Shaw. "It's fun to know what it's being used for."
The opening ceremony was hosted on site in Englewood on October 17th. In an event attended by Mayor Rahm Emanuel, Governor Pat Quinn and Alderman JoAnn Thompson, veterans were honored as part of the community. Mayor Emanuel announced his initiative to eliminate homelessness among Chicago veterans by the end of 2015.
"Seeing the people and hearing the stories and seeing how much our politicians back this up was very touching," says Shaw.
Rightsize is proud to have assisted with the interiors of this beautiful community.
For more information on Volunteers of America or to get involved with this fantastic organization, please visit them online at voaillinois.org.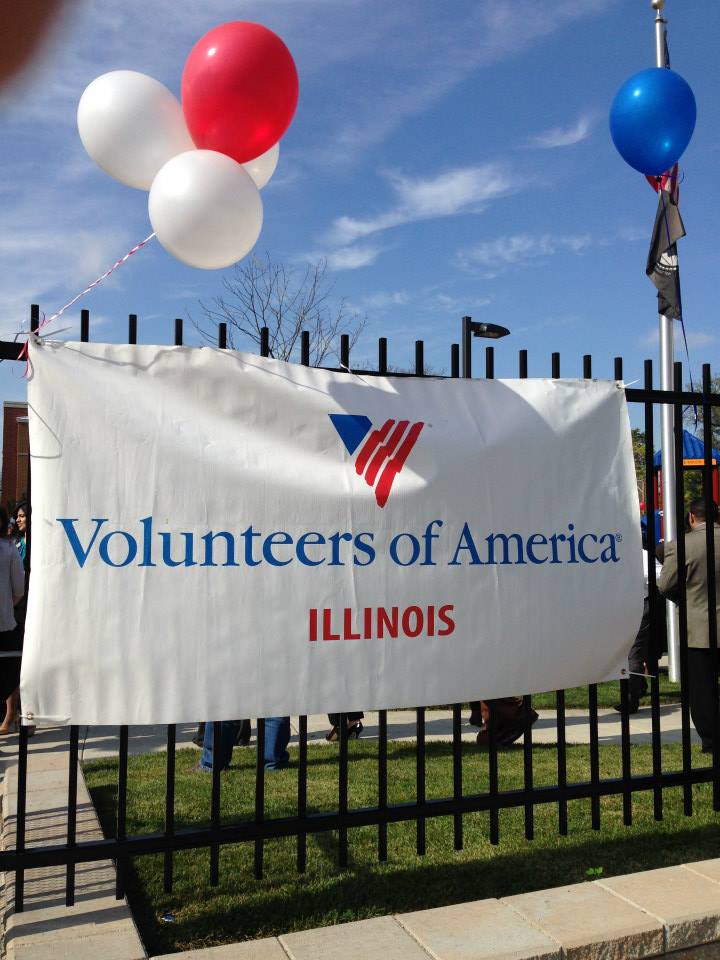 About Rightsize:
Rightsize Facility Performance, headquartered in Chicago, IL, is a nationwide office interiors and facilities services firm serving corporate clients in transition. Founded in 2004, Rightsize employs an industry leading "Design/Furnish" approach to ensure seamless workplace transitions and is a single source for interior design, furniture procurement, delivery and installation, asset disposition, facility decommissioning and ancillary project services. Through its Office Furniture Center brand, which includes OfficeFurnitureCenter.com and a 200,000-square-foot showroom, Rightsize also provides a single source for quality workstations, desks, seating, filing, conference and reception furniture. For more information please visit www.rightsizefacility.com.