7 Tips to keep your employees from going crazy during a big office move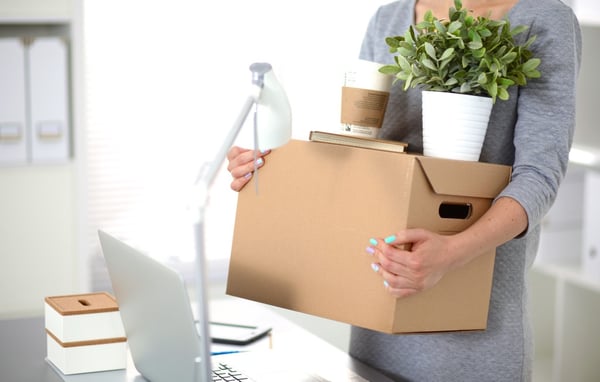 A move isn't just hard on executives, it can take a toll on your employees, their patience, their productivity, and their mood. We go through this process time and time again when assisting in the project management of space relocation, and we repeatedly see that communication is the key driver to a successful move.
Here are 7 tips to keep from driving your employees crazy during this exciting time.
Communicate. There's nothing worse than knowing about an exciting new change but not knowing when, where, how, or what is going to happen. Keep the process transparent and the conversation open so everyone can understand what is happening - avoiding any unforeseen surprises.
Ask for input. To show your commitment to your employees, increase engagement, and get some great ideas, ask your team members and colleagues for their input on everything from layout to technology requirements. You'll avoid missing some very important points and save in the long run. Find out what is on their office wishlist.
Review the floor plan. This will help with a seamless transition and allow for proper expectations to be set before the official move. As an employee, understanding where you will be newly located, who you will be next to, and even the little details like how far away you will be from the cafeteria or the bathrooms can be very important items to know and understand. Reviewing the floor plan will give a good representation of the new space before actual relocation takes place.
Allow time to prepare and pack. Not everyone is comfortable with getting word of a move sprung upon them at the last minute. Having little time to prepare and pack is no fun. Provide ample time to get things together. This will promote organization and a smooth transition; not to mention, ease of anxiety from those who don't perform well under unexpected changes.
Be available to answer questions. Communicate where questions and concerns can be directed to and have that person be available throughout the entire process. Relocation and a change of space will also mean a change in the way individuals work, communicate and get things done. With so much change will come many, many questions - be available and keep the lines of communication open.
Provide clear instructions on moving day. When moving day comes around have a very detailed and organized plan and make sure colleagues are aware of the plan prior to the day. When the time for relocation rolls around, everyone should have a clear understanding of their role in the process and what needs to be done.
Be a resource during the transition. Along with offering to answer questions and address concerns, be an additional resource by understanding the stress of a big relocation and offer perks like food and coffee or a work from home day. Added perks shows your appreciation for your employee's patience and cooperation.
Need help coordinating your office move? Contact Rightsize for more information.