The small business guide to make your office space look cool on a budget.
When you own a small business, making your office space look, well, cool can be a challenge. To start, your furniture probably doesn't match, you're trying to work on a budget, and you aren't sure you want to invest the money in a killer office space, because you're just not sure yet where you're going to be in five years. But nice and comfortable office space attracts talent and helps improve workplace satisfaction—something that ultimately impacts productivity. So how can you make your office space look cool without spending a lot of money?
All it takes is a little DIY. Rightsize put together a step-by-step list of four ways to make your office space look like new.
Step One: Clear out the junk. A cluttered office space looks disorganized and anything but chic. If that means hitting up Office Depot or the Container Store for some on-the-desk storage, than do that ASAP. Get rid of the stacks of paperwork, disorganized bookcases and the piles of napkins and salt containers that have built up in the kitchen. Once you can see the surface of all the desks and table tops, you will already notice that your space feels more inviting.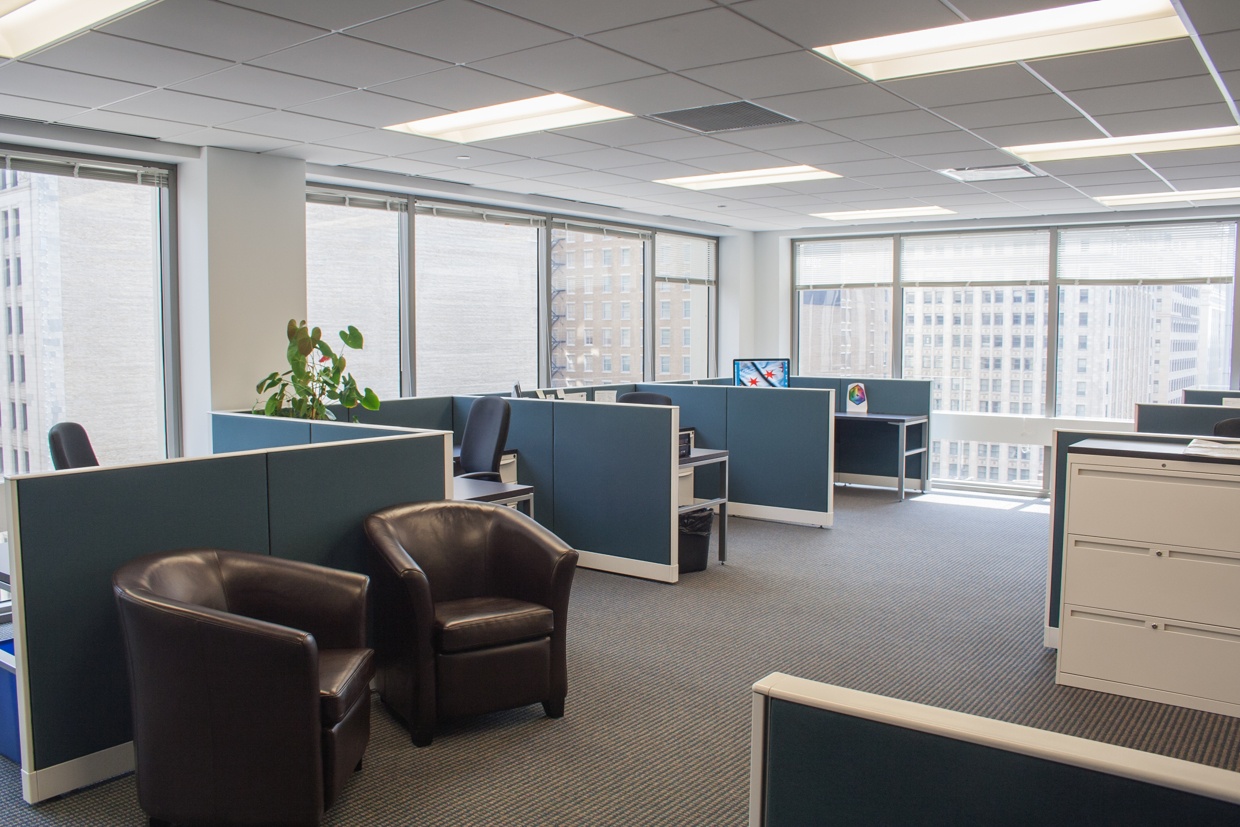 Step Two: Add a pop of color. It makes complete sense that branding the entire office space might be cost prohibitive for a small business, so start with one accent wall. Either use a textured wallpaper or a bold paint color to make a statement in the entrypoint of the space. If you want to get additionally creative, add wall decals in the interior to enhance the creative feel of the open area.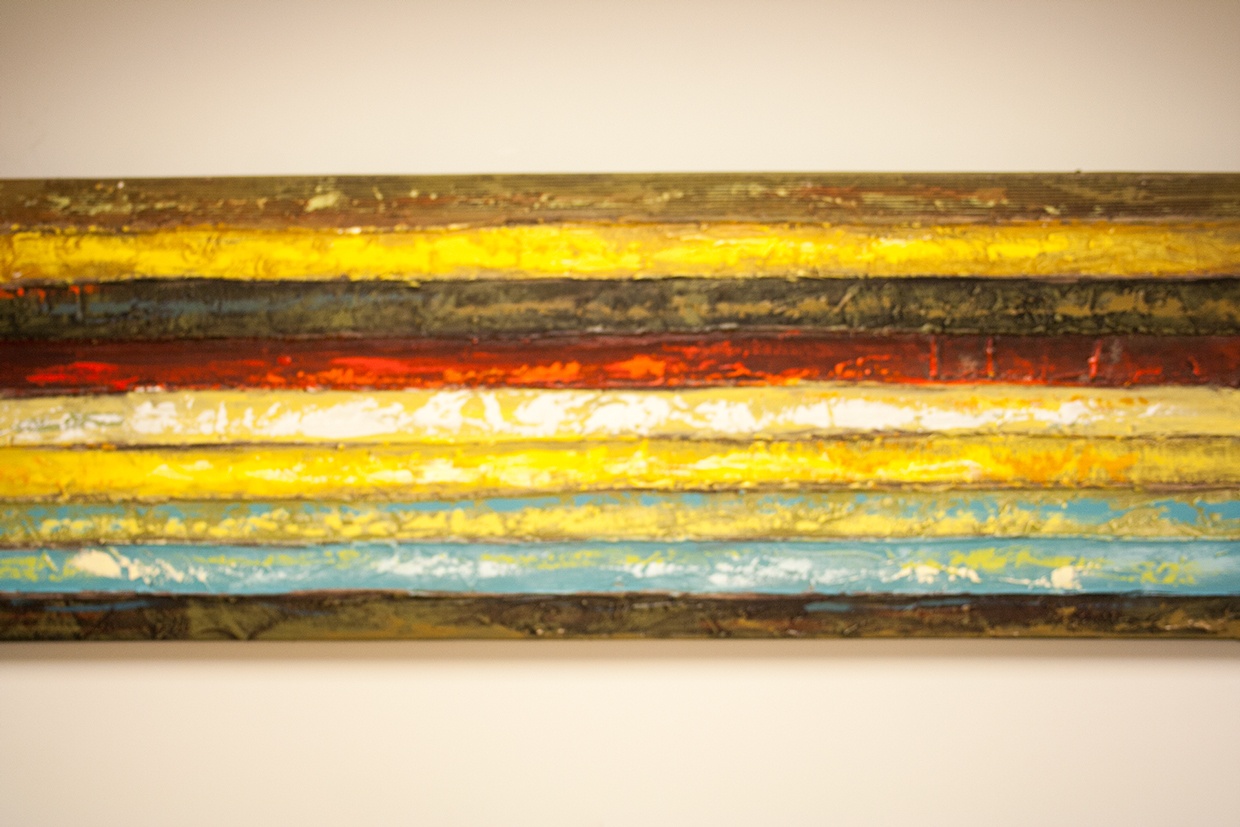 Step Three: Bring in Comfortable Furniture. It doesn't have to be anything over the top, but even finding two moderately stylized matching chairs or a small couch at a flea market can go a long way. Then, use the furniture to create a corner nook for quick meetings, reading and taking phone calls, which will add an unexpected level of comfort to your space. Not only will it be great usable space, it will add some style to the work area.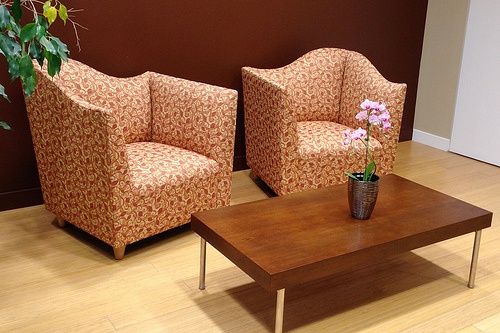 Step Four: Accessorize. The small details can bring a space from dingy to tasteful in an instant. Start with adding in a plant or two. Then, hang some artwork on the wall and find pillows for your new comfortable furniture. The added texture that comes from the plants and wall art will make the space feel like home.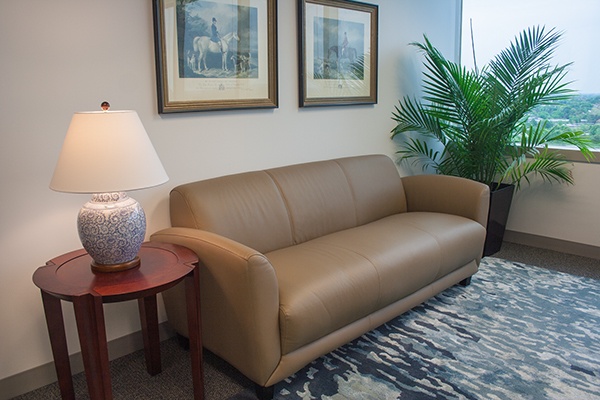 Need a hand getting started? Rightsize can help. Contact us to find a DIY design expert to walk you through bringing your office space from drab to fab.
About Rightsize:
Rightsize Facility Performance, headquartered in Chicago, IL, is a nationwide office interiors and facilities services firm serving corporate clients in transition. Founded in 2004, Rightsize employs an industry leading "Design/Furnish" approach to ensure seamless workplace transitions and is a single source for interior design, furniture procurement, delivery and installation, asset disposition, facility decommissioning and ancillary project services. Through its Office Furniture Center brand, which includes OfficeFurnitureCenter.com and a 200,000-square-foot showroom, Rightsize also provides a single source for quality workstations, desks, seating, filing, conference and reception furniture.