Rightsize was the 2014 Presenting Sponsor for the Chicagoland Chamber of Commerce Crain's Small Business Week.
As the 2014 Crain's Small Business Week comes to a close, we wanted to reflect on how amazing it was to be a part of the Chicagoland Chamber of Commerce's programming and networking that took place all week long.
To start, as a small business grows, every decision matters, from the employees you hire to where you hang your hat. Based on results of a recent survey, 60 percent of Chamber members are likely to add new employees over the next 12 months. Employee growth leads to expanding or upgrading existing office space or moving to a new location, which in turn means making more essential decisions that will impact the future of your business.
What we learned this week is the importance of partnering with reputable businesses, who are experts in their respective fields, to make managing those big decisions less daunting. A small business owner can't be everything to everybody all at once. Which is why networking, and events like Crain's Small Business Week, are so important.
Rightsize had the honor of being a part of allfive events coordinated by the Chicagoland Chamber of Commerce this week, all of which were enhanced by fantastic participation from the local business community. We covered a lot of ground and learned a lot. And we hope you did too.
Here is a recap of the events.
Small Business Forecast
Expanding Beyond Borders
MBE/WBE Best Practices for Success
Using Big Data to Grow Your Business
Speed Networking
Congratulations to the Chicagoland Chamber of Commerce for a fantastic week. Thanks for letting us be a part of such an empowering lineup of events. We are already looking forward to next year.
Check out a few highlights from the week: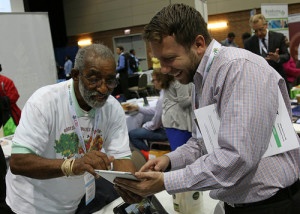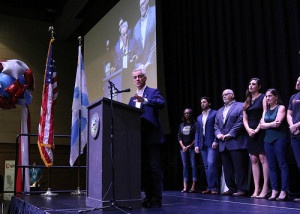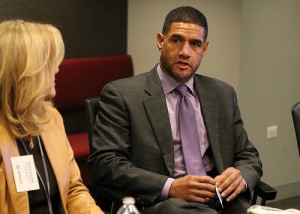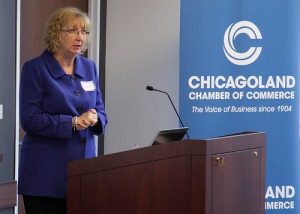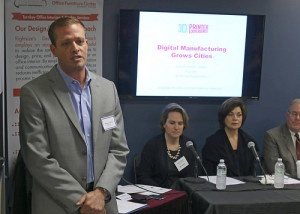 About Rightsize:
Rightsize Facility Performance, headquartered in Chicago, IL, is a nationwide office interiors and facilities services firm serving corporate clients in transition. Founded in 2004, Rightsize employs an industry leading "Design/Furnish" approach to ensure seamless workplace transitions and is a single source for interior design, furniture procurement, delivery and installation, asset disposition, facility decommissioning and ancillary project services. Through its Office Furniture Center brand, which includes OfficeFurnitureCenter.com and a 200,000-square-foot showroom, Rightsize also provides a single source for quality workstations, desks, seating, filing, conference and reception furniture. For more information please visit www.rightsizefacility.com.